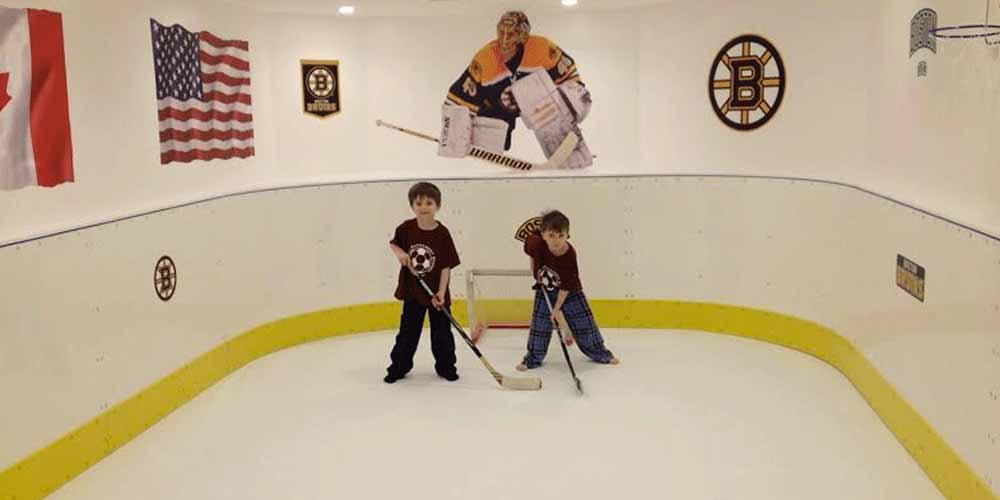 These exceptionally fast and smooth synthetic ice POWER TILES have minimal maintenance.
Unlike other synthetic products that use spray-on additives for sliding properties, the D1 POWER TILES feature a low friction technology, which is infused directly into the material.
The D1 POWER TILES result in great glide properties without the need for messy, short-lived surface coatings or lubricants.
The D1 POWER TILES are UV stabilized and inherently impact resistant to withstand extreme heat or cold temperatures, for durability and long life.
Each Box of D1 POWER TILES feature:
* Four D1 Synthetic Ice POWER TILES
* Each tile is 21″ wide x 45″ long
* 1 box will make a 3.75' x 7.00' area or 26.25′ square feet
* Standard Thickness: 1/4″
* Standard Color: Ice White
* Standard Finish: Matte on 2 sides
* Skate ready dovetail edges for easy installation
Independent laboratory tests show that D1 GLIDE INFUSED SYNTHETIC ICE outperforms other synthetic ice skating surfaces on both Static and Kinetic Coefficient of Friction (CoF).
Static CoF indicates resistance to motion from a stopped position and Kinetic CoF indicates resistance once in motion.