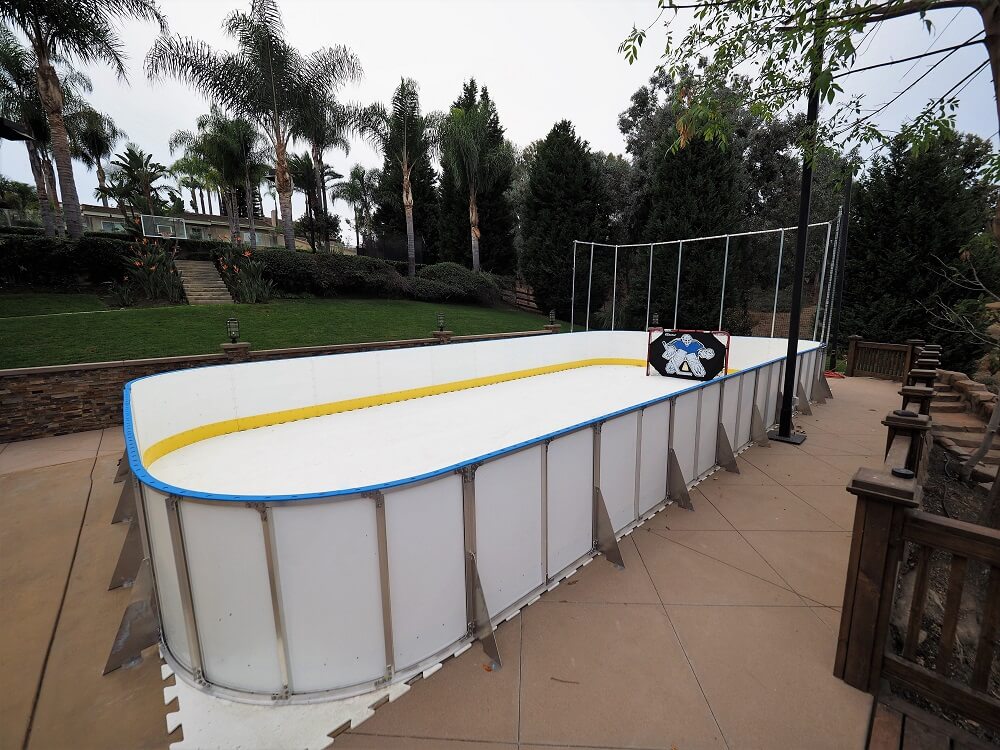 Indoor or Outdoor

You may install your hockey boards inside or out.  The dasher material (hockey board plastic) used to make the D1 rink boards are infused with a UV stabilizer to protect against the sun and any unwanted discoloration over time.
Largest Supplier

Thousands of customers have trusted D1 to provide them with a superior hockey rink; including the homes of youth hockey players, commercial training facilities and many NCAA & professional hockey teams.
Selecting the hockey boards that is the best fit for you involves a few factors such as hockey rink size, location, planned use & budget. Our hockey rink designers will recommend the best solution for your hockey rink project.
Combine the D1 hockey boards with D1 Synthetic Ice and make a great hockey rink!
Manufacturer Discounts

We have several programs in place to help our customers save.  For example, families with players part of a youth hockey association (USA Hockey or Hockey Canada. ) may receive a substantial savings. We also have several programs in place to help our commercial customers save!