Tips
November 7, 2022
How D1 Helped Starbucks Bring Its Holiday Ad to Life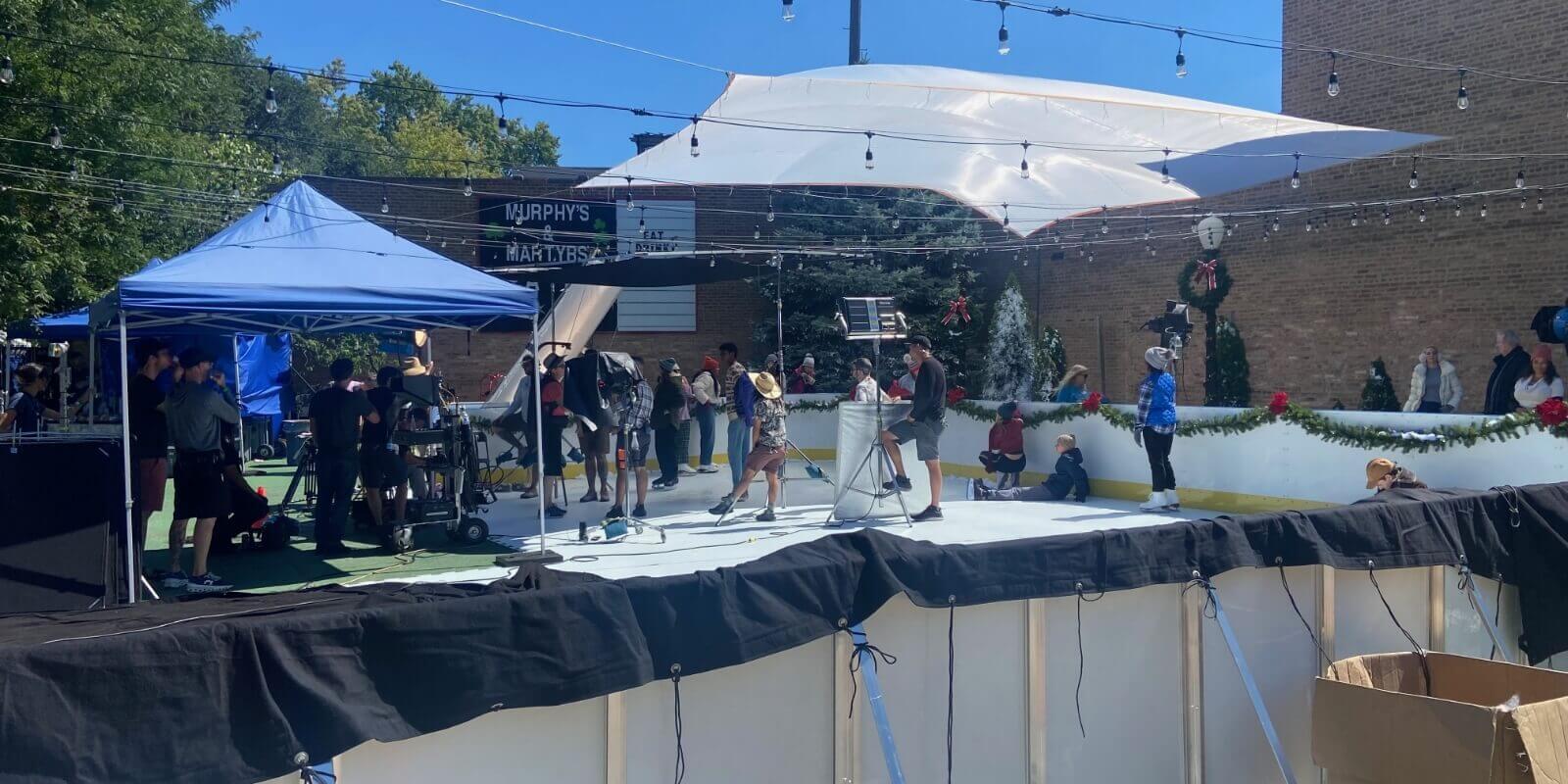 Our work here at D1 gives us the special opportunity to help countless people across the country make their dream rinks come true. Most of the time, we're working with families and homeowners to help bring outdoor hockey directly to their backyards, but occasionally we'll also work with brands and businesses in need of support for a more unique project.
This was the case when Starbucks reached out to D1 in the summer of 2022 for support and guidance in bringing its upcoming "Share the Cheer" holiday ad to life.
Creating a Custom Rink in the Heat of Summer
The Starbucks team needed a portable, custom rink to be set up and taken down over the course of three summer days in downtown Chicago. Members of the D1 team drove all the handmade components down from our facility in St. Paul, MN, and quickly got to work laying out synthetic ice tiles and assembling the custom boards.
Despite the summer heat, D1's synthetic ice was more than up to the task thanks to our Glide-Infused Self-Lubricating tiles, designed with UV-resistance to perform flawlessly for days in direct sunlight. The set for the commercial had limited space to work with, which called for a custom 20' x 60' rink layout. Thankfully, the rinks D1 builds are easily customized to fit the exact dimensional needs of our customers' homes or our clients' facilities.
Throughout the course of the three-day shoot, the D1 team stayed on site to ensure there were zero issues with how the ice or boards performed during filming. We got to enjoy a behind-the-scenes look at everything that goes into filming a commercial of this scale as the Starbucks team turned the warm-weather setup into a winter wonderland.
The Successful End Result
The commercial debuted during ESPN's Monday Night Football broadcast on Halloween and can be viewed below. Our team is thrilled with the results and with the fact that we could provide such a successful and long-lasting brand with everything they needed on such a tight timeline.
Interested in creating your own hockey wonderland right in your own backyard? Head on over to our Rink Builder tool and contact us today to get the puck rolling.
Custom Design:
Shipped to New Jersey

Size: 20' X 40'
Combo Boards with
Synthetic Ice
Custom Design:
Shipped to Grand Forks, ND

Size: 80' X 80'
Outdoor Rink
With Tall Boards
Custom Design:
Shipped to Twin Cities area, MN

Size: 16' X 16'
Shooting Lane
With Tall Boards & Synthetic Ice