Build a Custom Backyard Ice Rink
Create a custom rink with D1 Backyard Rinks! Indoor, outdoor, permanent or seasonal, our home ice rinks are tailored perfectly to you! Explore our synthetic ice and hockey board options to fit your space perfectly.
Get Started with Rink Builder
Synthetic Ice
Indoor/Outdoor - Skates Like the Real Thing!
Learn More
Hockey Boards
Permanent or Seasonal Hockey Boards - Customized to Fit
Learn More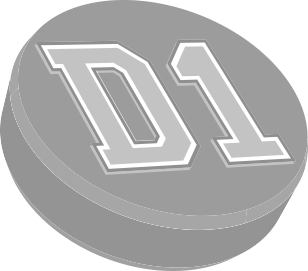 Do You Have What It Takes To Go D1?
Start Building My Custom Hockey Rink Now
D1 manufacturers hockey rink products including Hockey Boards & Synthetic Ice.  We are great at building hockey boards and offer the best synthetic ice on the market. 
All synthetic ice rinks and hockey boards are handmade by D1 Backyard Rinks in St. Paul, Minnesota, U.S.A.
Our aluminum hockey boards are great when used as indoor hockey boards, as a backyard ice rink kit or with any fake ice rink.
If you want synthetic ice at home, you can easily setup hockey boards for basement and create a basement hockey shooting area and combine it with synthetic ice tiles to make a synthetic ice skating rink.
In addition to backyard hockey rink boards for sale, we also offer pond hockey boards.  The dasher boards will make a great backyard hockey rink or artificial ice rink. 
D1 synthetic ice for sale will create a world class artificial ice surface.  You will absolutely love your synthetic ice skating experience.
Before building a synthetic ice rink, we encourage you to complete a synthetic ice comparison with our synthetic ice tiles and other brands.  There are several pros and cons of synthetic ice that you will want to consider. 
We offer step by step instructions on how to make a synthetic ice arena and install your hockey boards for home.
D1 ships its synthetic ice tiles and hockey arena boards throughout the United States and Canada.
The hockey boards cost cost varies based on size and the hockey boards height.
The synthetic ice rink cost will vary based on rink size and the thickness of the synthetic ice tiles.
We accept all major credit cards.
We have several financing programs available to help with your purchase including 0% Interest, Same As Cash & Interest Only programs. Please call us at 855-355-3131 to learn more.