How-Tos
March 15, 2023
How to Set Up Your Own Outdoor Ice Rink in Warm Climates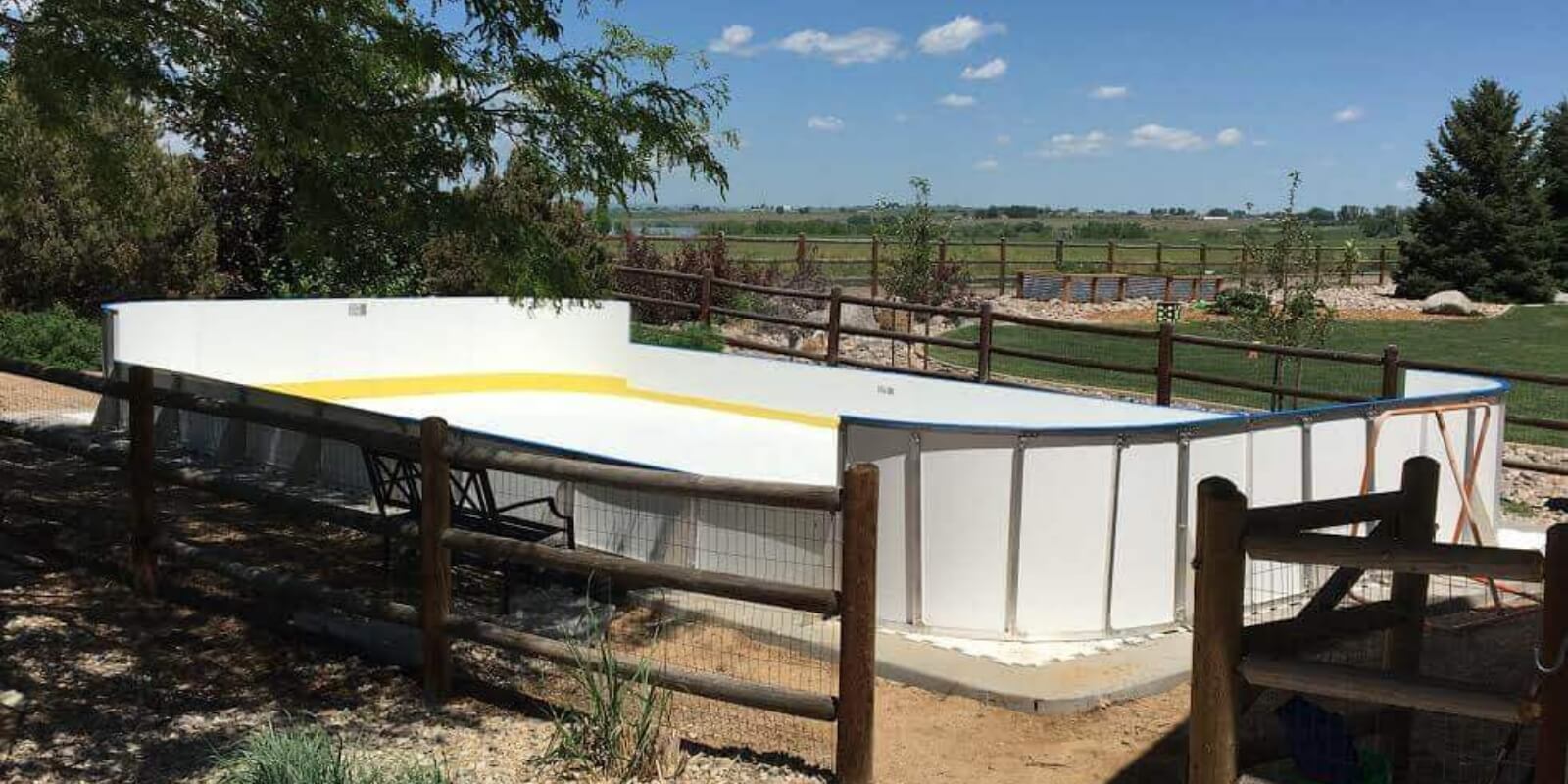 If you're like most hockey and winter sports fans throughout the U.S. and Canada, you've likely spent countless hours daydreaming of having your own ice rink right in your own backyard. Maybe you've even gone so far as to look up some options and see what all goes into such an undertaking.
But if you're in the segment of these daydreamers that lives in warmer southern climates, that's likely as far as you've gotten into the process. For a long time, warm-weather hockey and skating fans (not to be confused with fair-weather fans) have only been able to dream of having their own rink due to the abundance of heat and sunshine in their place of residence.
But now, thanks to continued advancements in technology – and further development of synthetic ice – those in warm-weather climates are now able to customize, build, and enjoy their very own outdoor skating rink regardless of temperature or environment. And here's how you can too.
Step 1: The Boards
Whether you're building your rink in Arizona or Alaska, it always needs to start with the boards to define the playing boundary – and D1's hockey boards are the best in the business. Completely customizable with a player gate, rounded corners, and dimensions tailored to your unique needs, our boards are built to perform in both the frigid cold and the sweltering heat.
Our custom hockey boards are made with a heavy-duty aluminum frame that helps them play just like the real thing, while the dasher material is infused with a UV stabilizer to provide protection against the sun and any unwanted discoloration over time.
We work with our customers to make sure the measurements and dimensions of your rink work for your one-of-a-kind space, and provide total customization at no extra charge. This helps us design and ship boards that can succeed year after year in even the warmest climates.
Step 2: The Ice
While natural ice is obviously not an option in climates that rarely experience below-freezing temperatures, synthetic ice has evolved to provide a near-natural skating experience that feels almost exactly like the real thing.
Our synthetic ice has been tested in extreme heat and is UV-stabilized to help protect against the sun. Its density and rigidity coupled with the lubricants infused into the synthetic ice material create a surface very similar to real ice.
In fact, independent laboratory tests show that D1's synthetic ice outperforms the competition in both static and kinetic coefficient of friction (CoF), indicating superior resistance to motion when stopped and when in motion.
Our ice is 100% maintenance-free and is stain-, moisture-, and impact-resistant to protect against chipping. Our glide solution is infused throughout the entirety of each tile, eliminating the need for messy, short-lived surface coatings or lubricants. Simply put, synthetic ice from D1 is the best way to achieve a fast and smooth skating surface in your own backyard, everywhere from southern California and Arizona to Florida and Texas.
Step 3: Drop the Puck
Now that your boards and synthetic ice have been designed to meet your specs, safely delivered in one piece, and assembled in line with those daydreaming visions, it's time to lace up the skates and take to the ice. We see many warm mornings, afternoons, and evenings of pickup games, stickhandling and target practice, and skating exercises in your future. Whether you're a serious player looking to develop your game or a homeowner just looking for some fun for the family, D1 has you covered.
Our boards also serve as a perfect solution for multi-sport courts, so you can turn your warm-weather hockey rink into a year-round, multi-purpose athletic facility.
Bring Your Dream Rink to Life in Any Environment
Thousands of customers throughout the U.S. and Canada have trusted D1 Backyard Rinks to provide them with a superior hockey experience, including the homes of youth hockey players, commercial training facilities, and many NCAA and professional hockey teams. Our professional rink designers are here to recommend the best solution for your unique needs and environment and are also available to ensure installation and maintenance are a breeze from start to finish.
Contact us today to learn more or check out our Rink Builder tool to start making your vision a reality.
Custom Design:
Shipped to New Jersey

Size: 20' X 40'
Combo Boards with
Synthetic Ice
Custom Design:
Shipped to Grand Forks, ND

Size: 80' X 80'
Outdoor Rink
With Tall Boards
Custom Design:
Shipped to Twin Cities area, MN

Size: 16' X 16'
Shooting Lane
With Tall Boards & Synthetic Ice