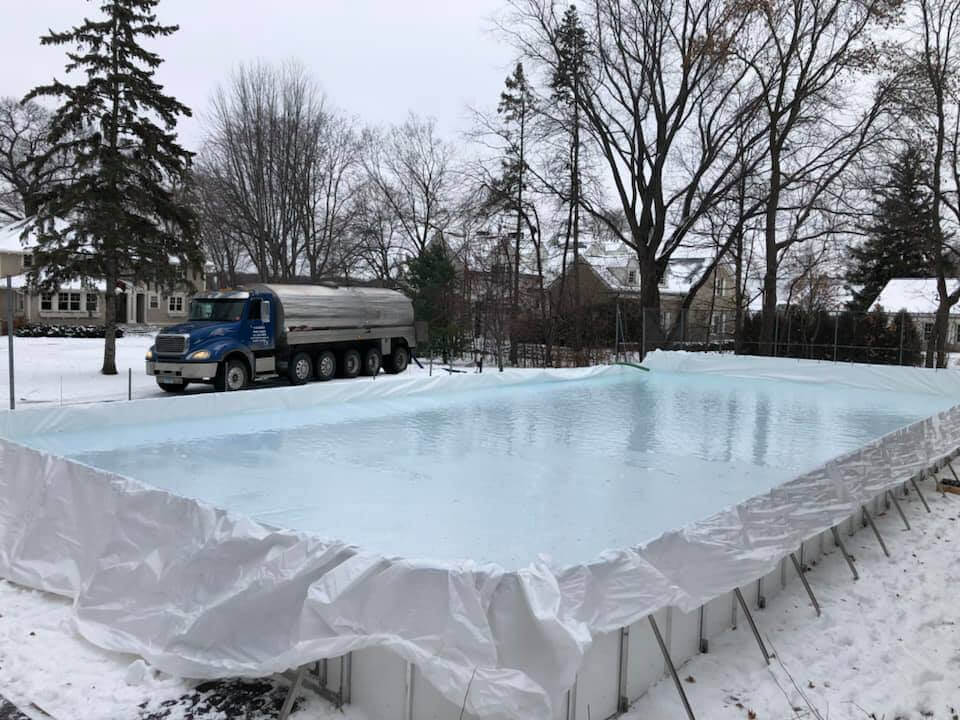 Highest Quality & Durability
Each year we sell thousands of ice rink liners to customers throughout U.S. and Canada.  The 35′ x 100′ Ice Rink Liner is white on both sides.  The rink liner will reflect away the UV rays and keep your ice cold so it lasts all winter long!  An all white rink liner will also help your grass bounce back in the spring compared to an all black liner or a white/black liner.
35′ x 100′ Ice Rink Liner
We can provide any size to fit your desired area!

Please call us toll free at 855-355-3131 or e-mail sales@d1backyardrinks.com if you have any questions about our 35′ x 100′ Ice Rink Liner.  We look forward to hearing from you!
Add Hockey Boards

D1 Ice Rink Liners combine great with D1 Hockey Boards to complete your outdoor hockey rink.
We offer two standard hockey board heights of 42″ and 24″ tall and our standard width is 48″.  Both hockey arena boards are offered with a player gate and rounded corners.
All D1 hockey boards are made with a heavy duty aluminum frame and have the same dasher material you would find in a regulation ice rink featuring a BLUE caprail, WHITE dasher face and YELLOW kickplate.
Manufacturer Discounts

We have several programs in place to help our customers save.  For example, families with players part of a youth hockey association (USA Hockey or Hockey Canada. ) may receive a substantial savings. We also have several programs in place to help our commercial customers save!