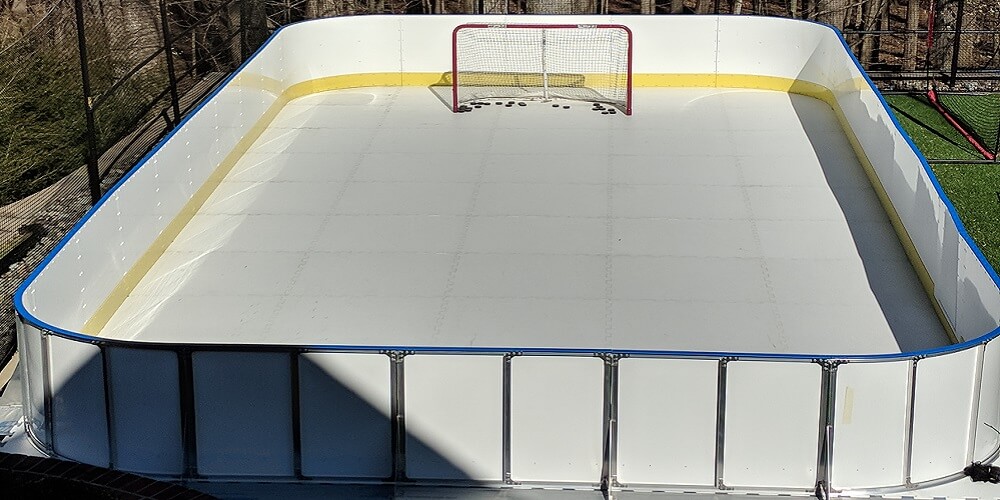 D1 Glide Infused Synthetic Ice is the best synthetic ice on the market
More consumers, municipalities, hockey training facilities and professional hockey players will choose D1 Synthetic Ice over other available brands.
A Great Skating Experience
D1's artificial ice feels like you are skating on natural ice.  You will develop better hockey starts and stops.  Your strides, cuts and turns will become stronger.
Low Maintenance

D1's artificial ice is manufactured with our glide solution infused throughout the entire synthetic ice tile.  As a result, there is no need for messy, short-lived surface coatings or lubricants.  Simply install the synthetic ice tiles and begin skating immediately.   
Indoor or Outdoor

Create your hockey rink inside or out.  Tested in extreme heat and cold environments.  D1 artificial ice is UV stabilized to protect against the sun and resistant to impact (chipping) when exposed to cold temperatures.
Largest Supplier

Thousands of customers trust D1 to provide them with a superior hockey rink; including the homes of youth hockey players, commercial training facilities and many NCAA & professional hockey teams.
Selecting the artificial ice tiles that is the best fit for you involves a few factors such as hockey rink size, location, planned use & budget. Our hockey rink designers will recommend the best solution for your hockey rink project.
Combine the D1 synthetic ice tiles with D1 Hockey Boards and make a great hockey rink!
Specs
Each individual synthetic ice sheet measures 45″ x 93″, weighs 60 lbs and is 3/8″ thick.
The area covered with this 20 sheet purchase is 18.75′ x 31.00′.
Need a Different Rink Size?

BUILD A CUSTOM RINK – GET INSTANT QUOTE
Discounts may not be combined with other discounts, offers or promotions.